Circus Circus
Exhibition sponsored by the Beech-Nut Nutrition Company
June 12 - October 16, 2016
Featuring colorful paintings of the American circus by artists from the 1920s and 1930s alongside circus-themed marketing materials used by the Beech-Nut Packaging Company.
The Circus coming to town was a highly anticipated event in small towns across America during the early decades of the 20th century. Leading American artists painted the spectacle of the parade as the circus arrived and the excitement under the big top. Images of circus cars, animals and acrobats were also used to market food products during the 1930s. The Beech-Nut Packaging Company was one of the companies to use the excitement and nostalgia of the circus to sell its products. This culminated in the creation of Beech-Nut miniature circuses that traveled across the country by bus, and a circus themed pavilion at the New York World's Fair in 1939.
Artists in the exhibition include Norman Rockwell, Jon Corbino, Everett Shinn, Ogden Pleissner and more.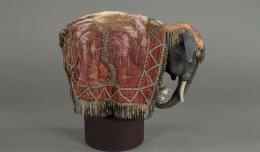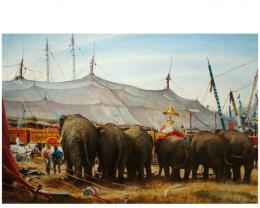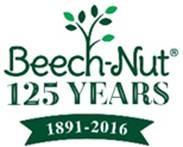 Rembrandt: The Consummate Etcher and other 17th Century Printmakers
March 1, 2016 - May 29, 2016
This exhibition, organized by the Syracuse University Art Galleries, explores Rembrandt's influence on the printmakers of his day.
Rembrandt is generally considered one of the most important figures in western art history. This ranking has been remarkably stable in the three hundred years since his death and is due, in part, to his virtuoso style, the wide range of subject matter that he included in his work, and his prolific output. Typically it is his painting that garners the most attention with the public, but his etchings demonstrate the same genius, diversity of subjects, and vitality that he generated with his brush. This exhibition brings together the printed work of Rembrandt and sixteen of his contemporaries. It has been arranged in thematic groups, landscapes, genre, portraits, and religious subjects, so that visitors may discover the similarities and differences as well as the technical achievements of these talented individuals.
This exhibition is supported in part by the New York State Council on the Arts with the support of Governor Andrew M. Cuomo and the New York State Legislature, and funds from Montgomery County.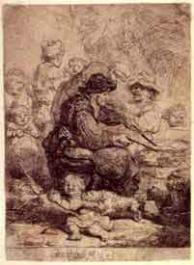 Picturing Winter
September 26, 2015 - January 3, 2016
This exhibition, drawn from the permanent collection, features the work of 19th and early 20th century American painters admired for their winter landscapes. Artists in this exhibition include Winslow Homer, Andrew Wyeth, Walter Launt Palmer, Edward W. Redfield, Anna Mary Robertson Moses (Grandma Moses) and other artists famous for their distinctive views of winter.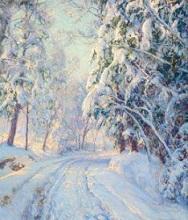 Pages