Regional Art - Past Exhibitions
The Arts Factory of Montgomery County Invitational: August 25 - October 18, 2017
The Regional Art Galleries of the Arkell Museum and Canajoharie Library welcome visitors to the Arts Factory of Montgomery County Invitational; an exhibition of fine art by regional artists. The Arts Factory was formed in 2011 and is a non-profit organization whose mission is "To support, encourage and cultivate local artists, artisans, and venues of the Mohawk Valley". Artwork in oils, watercolor, pastel, and ceramics will be on display Friday, August 25th through Wednesday, October 18th.
An artist's reception will be held on Wednesday, August 30th, from 5-7 pm and is free to the public, as is admission to the exhibits.
Hours: Tues - Fri, 10 am-5 pm; Sat & Sun, noon-5 pm. The Library and Regional Art Galleries remain open until 7:30 pm on Wednesdays.

Summer Shows
Tom Leytham: The Legacy of the Erie Canal
Tom Leytham's watercolor paintings of hand-built structures along the Erie Canal and Mohawk River Valley depict overlooked or forgotten sites of the manufacturing age. Tom is a registered architect whose work has been exhibited at the Vermont Governor's Gallery, Bennington Museum, and Southern Vermont Arts Center and included in many publications.
Bill McLaughlin: Winter Meditations
Bill McLaughlin's 2016 "Best in Show" award in The Art of New York: Annual Juried Art Show at the Arkell was a prelude to his developing these landscapes in oils, watercolor, and pastel. Painting in the American Tonalist tradition, his series portrays winter's varied moods, color, and textures.
Daniel Benevento: Photos of New York
Daniel Benevento's professional photography career has given him the opportunity to travel widely from his home in Scarsdale, NY. His cityscapes and rural scenes capture the vitality and beauty of New York State.
These exhibitions will be on display through August 16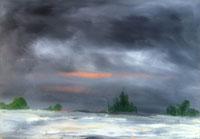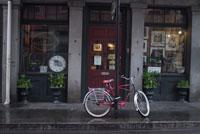 Audubon Photography Awards Show
Don't miss this special opportunity to catch a traveling exhibit of outstanding National Audubon Society photos covering a range of species and geographic locations. Sponsored by the Delaware-Otsego Audubon Society.
Hours: Tues, Thurs, & Fri; 10 am - 5 pm; Wed 10 am - 7:30 pm; Sat & Sun noon - 5 pm
Free admission to the Audubon exhibit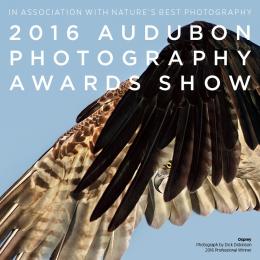 Canajoharie Central Schools Art Show
March 1 - March 31, 2017
Featuring artwork from East Hill School and Canajoharie Middle and High Schools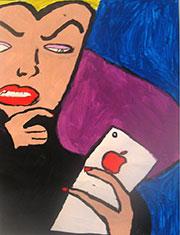 3 Solo Shows
This spring, the Regional Art Galleries of the Arkell Museum and Canajoharie Library will exhibit the work of three women with long careers in the visual arts working in oils, watercolor, pastel, and pen and ink. Susan A. Coon uses a representational style to "create a sense of rhythm and beauty" in oil. Susan Ann Lunow employs watercolor and pen and ink with an eye to convey the "freshness, energy, iridescence and spontaneity in nature". Both artists have exhibited widely in the region and won awards. Kristin A. Woodward is a Signature Member of the Pennsylvania Watercolor Society and the Central New York Watercolor Society, among other groups. She was appointed by the Governor of NY to the Empire State Plaza Art Commission, has exhibited nationally and participated in 23 one-woman and 15 two-person exhibitions. Working in pastel, oil, and watercolor to convey emotion, she writes: "...in landscapes, seascapes, still life, animal portraits...It's all about the color!"
Woodward and Coon's work will be on view April 7th through June 7th, Lunow's work was on exhibit April 7th through May 12th.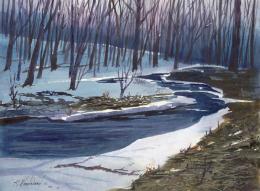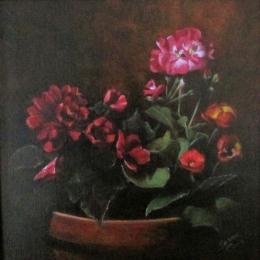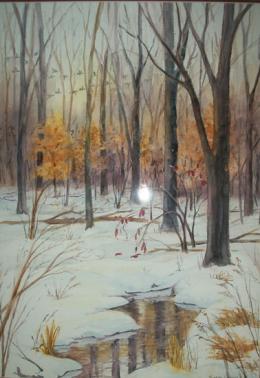 "The Art of New York" Annual Juried Art Show ­– 2016
The Art of New York, a juried exhibit of artwork by artists living in New York State opened on Friday, November 4th at the Arkell Museum and Canajoharie Library, and celebrated its twentieth year of presenting regional artists. This annual juried show featured 42 contemporary abstract and representational works in oil, acrylic, pastel, photography, mixed media and sculpture. Juror J. Bruce Schwabach, Associate Professor Emeritus of Herkimer Community College, selected the pieces from among 128 entered from artists across the state. The show was sponsored by Blick Art Materials and Golden Artist Colors, Inc.