The Artist Revealed: Artist Portraits and Self-Portraits
from Syracuse University Art Galleries
March 1, 2015 - June 14, 2015
An artist's portrait, like all good portraits, offers the viewer more than physical features. One sees the characteristics of the sitter that make that person a unique individual. All artists are involved with, or have a heightened interest in, creative pursuits which makes them interesting candidates for portrait subjects.
On the other hand, a self-portrait is an artist's opportunity to make a statement. Traditional portraiture, especially commissioned ones, often came with expectations that the image be a favorable likeness of the sitter. Self-portraiture removed those restrictions enabling artists to be more experimental. This exhibition brings together fifty works in a variety of media that examine self-portraits and portraits of other artists. Included in the show are works by Milton Avery, Chuck Close, Leonard Baskin, Edward Steichen, Norman Rockwell, and Anders Zorn. Sitters include James McNeill Whistler, Thomas Eakins, Charlie Chaplin, C.S. Lewis, and Pablo Casals.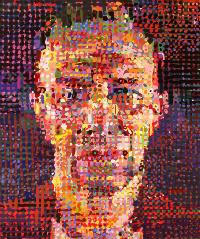 From House Pets to Endangered Species: Prints and Drawings by Beth Van Hoesen
March 1, 2015 - June 18, 2015
This exhibition features Beth Van Hoesen's creatures which include household pets, zoo animals, worms and salamanders. Beth stated "I started with pet rodents, farm animals, dogs and cats. Then came a few birds, then wild animals. I keep meeting new ones I like…." The works were selected from drawings, lithographs and etchings donated to the Arkell Museum from the E. Mark Adams and Beth Van Hoesen Trust.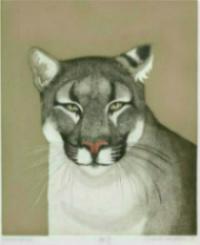 Arkell's Inspiration: The Marketing of Beech-Nut and Art for the People
Permanent Exhibition
Bartlett Arkell's collection of late 19th and early 20th century American paintings and the use of his collection to market Beech-Nut products is the focus of this exhibition. The exhibition is on display in Arkell's original gallery and in new exhibition spaces.
Bartlett Arkell, founder of the Canajoharie Library Art Gallery and the first President of Beech-Nut Packing Company, encouraged his marketing staff to use his collection in their print ads. The result of this borrowing of images from oil paintings created by artists such as Edward Gay and J.G. Brown, was a series of ad campaigns that brought "art to the masses" and linked the virtues found in the paintings with Beech-Nut gum and food products. Museum visitors have the opportunity to use images from the collection to create their own Beech-Nut advertisement to take home or mail as a postcard.
Exhibitions are funded, in part, by the New York State Council on the Arts, a State Agency, the Windover Foundation and Fenimore Asset Management