Animals in Bronze: The Michael and Mary Erlanger Collection of Animalier Bronzes from the Georgia Museum of Art
March 4, 2017 – June 11, 2017
Appealing to art connoisseurs and animal lovers alike, this collection of 46 small bronze sculptures from the 19th and 20th centuries encompasses all manifestations of the animalier movement. The exhibition moves from the romantic wild beasts of the inventor of the genre, Antoine-Louis Barye, to the horses and domestic animals that were favored by some of his most important followers, Jules Mene and Rosa Bonheur. It also includes important examples of animal art by 20th-century American artists Herbert Haseltine and Charles Russell, as well as by emerging contemporary artists.
This exhibition comes to the Arkell from The Georgia Museum of Art.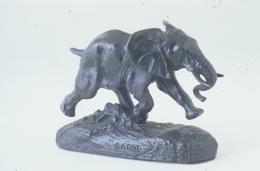 Canada Lake Portraits: Animal Prints, Drawings, and Paintings by American Artist Paul Bransom from the Arkell Museum Collection
March 4, 2017 - June 11, 2017
Summer resident of Canada Lake and renowned illustrator Paul Bransom was known as the "Dean of Animal Artists" for his detailed and sensitive renderings of the animal kingdom. The exhibition of more than twenty pieces by Bransom from the Arkell Collection is accompanied by a view of the artist's lake by his friend Charles Sarka and a portrait of the artist attributed to Bill Scott. Those familiar with the Adirondacks will recognize the flora and fauna of their beloved mountains, and those who have not had the chance to visit will begin planning a trip.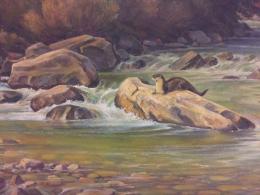 The Walkway & Memorial Garden
Learn more about the early history of the Beech-Nut Packing Company and using fine art as advertising to the legacy and philanthropy of the Arkell Family. Then, step outside and enjoy the beauty of the Memorial Garden, designed by Bartlett Arkell and built in memory of his wife Louisanna Grigsby Arkell.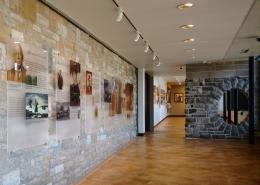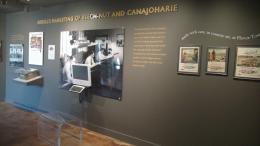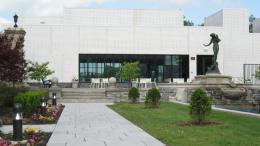 Arkell's Inspiration: Art for the People
This exhibition features late 19th and early 20th-century American paintings purchased by Bartlett Arkell, the founder and first president of the Beech-Nut Packaging Company. Works including seven oil paintings by Winslow Homer, all currently on display, and significant paintings by many distinguished artists including Thomas Benton, William M. Chase, Childe Hassam, John Singer Sargent, Albert Bierstadt, and Gilbert Stuart are displayed in the original Canajoharie Gallery that opened to the public in 1929.