Masterworks & Masterworks on Paper
September 16 – December 30
Explore the rarely exhibited masterpieces of the Arkell Museum's collection, including works by Cassatt, Homer, O'Keeffe, Grandma Moses, Whistler, and more. These treasures will be divided between two galleries; one gallery will be devoted entirely to our more fragile works on paper and will include work by Hopper, Shinn, Marsh, and all fourteen of our Winslow Homer watercolors, exhibited in rotation.
War Log: The Lt. Eugene Vickary WWII Collection
May 25 - December 30
Canajoharie native Lieutenant Eugene Paul Vickary was a Navigator for the U.S. Army Air Force. His plane was shot down on October 1, 1943, and Vickary was taken prisoner of war. He was held in Stalag Luft III in Żagań from October 11, 1943 until January 27, 1945. He was then transferred to Stalag VII-A in Moosberg, and held there until the camp was liberated by American soldiers on April 29, 1945. "War Log" features his journal from his time as a captive, as well as a select number of his personal artifacts from his time serving our country.
This exhibition has been extended through December 30, 2017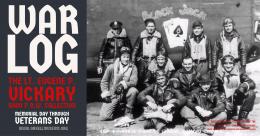 The Walkway & Memorial Garden
Learn more about the early history of the Beech-Nut Packing Company and using fine art as advertising to the legacy and philanthropy of the Arkell Family. Then, step outside and enjoy the beauty of the Memorial Garden, designed by Bartlett Arkell and built in memory of his wife Louisanna Grigsby Arkell.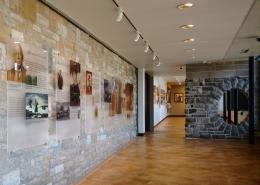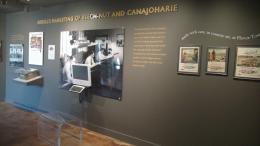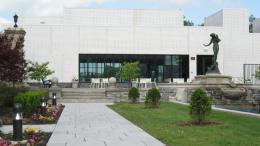 Arkell's Inspiration: Art for the People
This exhibition features late 19th and early 20th-century American paintings purchased by Bartlett Arkell, the founder and first president of the Beech-Nut Packaging Company. Works including seven oil paintings by Winslow Homer, all currently on display, and significant paintings by many distinguished artists including Thomas Benton, William M. Chase, Childe Hassam, John Singer Sargent, Albert Bierstadt, and Gilbert Stuart are displayed in the original Canajoharie Gallery that opened to the public in 1929.