Canada Lake Portraits: Animal Prints, Drawings, and Paintings by American Artist Paul Bransom from the Arkell Museum Collection
March 4, 2017 - June 11, 2017
Summer resident of Canada Lake and renowned illustrator Paul Bransom was known as the "Dean of Animal Artists" for his detailed and sensitive renderings of the animal kingdom. The exhibition of more than twenty pieces by Bransom from the Arkell Collection is accompanied by a view of the artist's lake by his friend Charles Sarka and a portrait of the artist attributed to Bill Scott. Those familiar with the Adirondacks will recognize the flora and fauna of their beloved mountains, and those who have not had the chance to visit will begin planning a trip.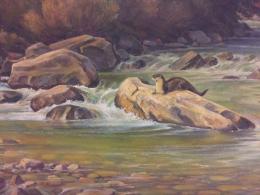 Looking Backwards: The Politics and Art of Judge Magazine
November 5, 2016 - December 30, 2016
Political cartoons from the 19th century both reflected and influenced the sentiments of voters. Judge magazine was purchased by William J. Arkell on December 4, 1885 with the plan of using the publication to promote Republican causes and politicians. Before signing this purchase agreement Arkell recruited Bernhard Gillam and Eugene Zimmerman away from the more Democratic-leaning Puck magazine.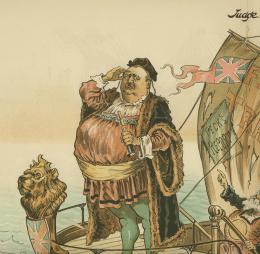 Circus Circus
Exhibition sponsored by the Beech-Nut Nutrition Company
June 12 - October 16, 2016
Featuring colorful paintings of the American circus by artists from the 1920s and 1930s alongside circus-themed marketing materials used by the Beech-Nut Packaging Company.
The Circus coming to town was a highly anticipated event in small towns across America during the early decades of the 20th century. Leading American artists painted the spectacle of the parade as the circus arrived and the excitement under the big top. Images of circus cars, animals and acrobats were also used to market food products during the 1930s. The Beech-Nut Packaging Company was one of the companies to use the excitement and nostalgia of the circus to sell its products. This culminated in the creation of Beech-Nut miniature circuses that traveled across the country by bus, and a circus themed pavilion at the New York World's Fair in 1939.
Artists in the exhibition include Norman Rockwell, Jon Corbino, Everett Shinn, Ogden Pleissner and more.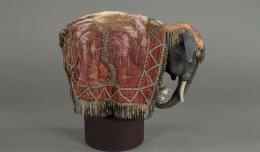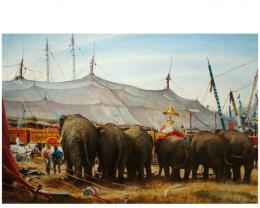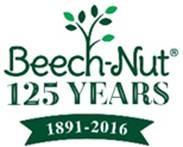 Pages