Winslow Homer: The Nature and Rhythm of Life from the Arkell Collections
September 2, 2014 - January 4, 2015
Bartlett Arkell purchased and donated 20 Winslow Homer works to the Canajoharie Art Gallery. These watercolors and oil paintings, along with other Homer works Arkell acquired for his personal collection will be reunited for this exhibition that opens at the Fenimore Art Museum and then returns for a big celebration at the Arkell Museum in the fall 2014. These works span Homer's career from his first works in oil, to his first watercolors up to his fantastic marine painting at Prout's Neck, Maine "Watching the Breakers--A High Sea."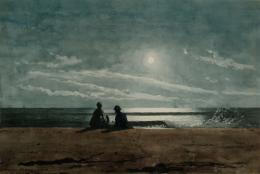 The Artist Revealed: Artist Portraits and Self-Portraits
from Syracuse University Art Galleries
March 1, 2015 - June 14, 2015
An artist's portrait, like all good portraits, offers the viewer more than physical features. One sees the characteristics of the sitter that make that person a unique individual. All artists are involved with, or have a heightened interest in, creative pursuits which makes them interesting candidates for portrait subjects.
On the other hand, a self-portrait is an artist's opportunity to make a statement. Traditional portraiture, especially commissioned ones, often came with expectations that the image be a favorable likeness of the sitter. Self-portraiture removed those restrictions enabling artists to be more experimental. This exhibition brings together fifty works in a variety of media that examine self-portraits and portraits of other artists. Included in the show are works by Milton Avery, Chuck Close, Leonard Baskin, Edward Steichen, Norman Rockwell, and Anders Zorn. Sitters include James McNeill Whistler, Thomas Eakins, Charlie Chaplin, C.S. Lewis, and Pablo Casals.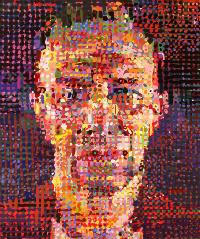 From House Pets to Endangered Species: Prints and Drawings by Beth Van Hoesen
March 1, 2015 - June 17, 2015
This exhibition features Beth Van Hoesen's creatures which include household pets, zoo animals, worms and salamanders. Beth stated "I started with pet rodents, farm animals, dogs and cats. Then came a few birds, then wild animals. I keep meeting new ones I like…." The works were selected from drawings, lithographs and etchings donated to the Arkell Museum from the E. Mark Adams and Beth Van Hoesen Trust.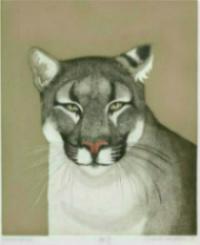 Pages