Love Story
February 1, 2009-May 3, 2009
The exhibition includes 60 original works that were used to illustrate romantic fiction from the 1890s through the mid twentieth century. The drawings, watercolors and oil paintings were created by well-known artists as James Montgomery Flagg, Dean Cornwell, Henry Raleigh, Coby Whitmore, Alex Ross, F.R. Gruger and Alice Barber Stephens. Many works accompanied love stories in early issues of magazines such as Saturday Evening Post, McCall's, Cosmopolitan, Harper's Monthly, Redbook, Good Housekeeping, Woman's Home Companion and Ladies Home Journal, which published original fiction in each issue.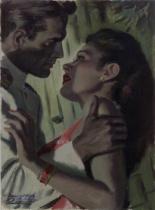 Sleigh Bells, Green Fields and Falling Leaves: Four seasons of American Landscape Painting
November 1, 2008 - May 3, 2009
Experience America's four seasons of snow, fall colors and green fields depicted in paintings from the Arkell Museum's permanent collection. The exhibition includes autumn paintings by Willard Metcalf and Alexander Wyant, winter scenes painted by E. W. Redfield, Walter Launt Palmer and Grandma Moses, and summer and spring landscapes by George Inness and William Glackens.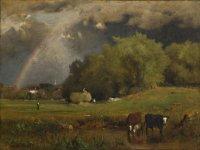 American Ruins
October 4, 2008 to January 21, 2009
Arthur Drooker has photographed historic sites throughout the United States. American Ruins features fifty sepia-toned infrared photographs of more than 25 historical sites. Drooker captures these ruins and preserves them for a moment in time. His subjects include adobe missions and the remains of elegant mansions. To be included in Drooker's project, the ruins had to meet certain criteria: they had to be part of a preservation program, they had to have historical value and they had to represent the geographic and architectural diversity of America.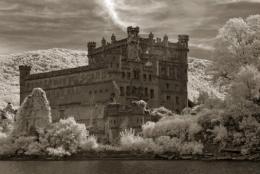 Pages